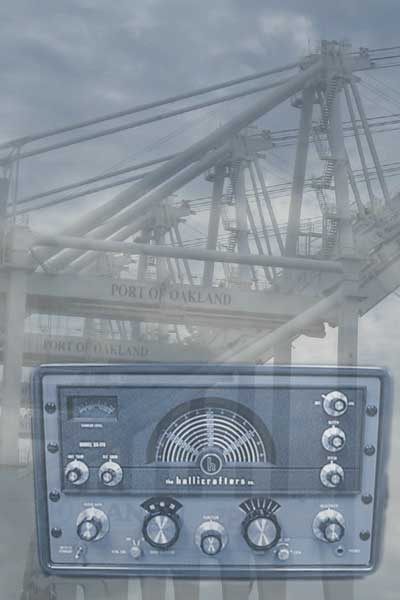 Port Radio is a webcast and broadcast series that juxtaposes the local experience of the working shipping container facility Middle Harbor Shoreline Park (Oakland, California, US) with content from ports and urban waterways around the world.
Through May 15, the Corridor is accepting submissions of field recordings of the urban shore in any part of the world, including documentation of the natural, commercial and cultural life that surrounds these centers.
Submitted material will be catalogued and made available online as a free download. Works submitted with an appropriate Creative Commons license will be distributed to Port Radio composers for the creation of new work. This is a non-commercial project and all material submitted will be credited to the author.
[+info]